---
Machine rebuilding
---
We can rebuild your gear boxes to factory specs. We handle all types of gear boxes including;
Worm Gear
Herringbone
Spur
Helical
Single and multi-reduction
High and low speed
Since all work is done in house we can guarantee our quality and on time delivery.
---
Gear box being completely rebuilt in our state-of-the-art facility.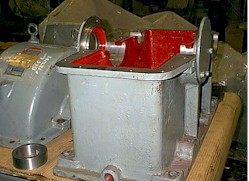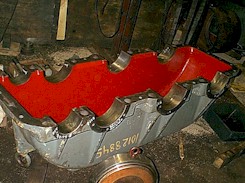 Below is a double helical gear box being reassembled and tolerances set. The gears were cut in our shop, the gear box assembled, all clearances set, and final inspection conducted, before shipment to the customer. Since all work is done in house, we can keep a close watch over all aspects of the rebuild.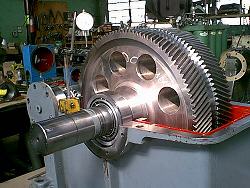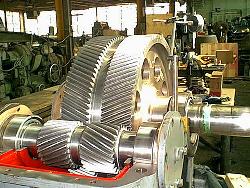 Feed roll gearbox from a steel finishing mill leveller. One shaft in, 17 shafts out, turning opposite directions. New bronze bushings, thrust washers, needle bearings, seals, and three new gears.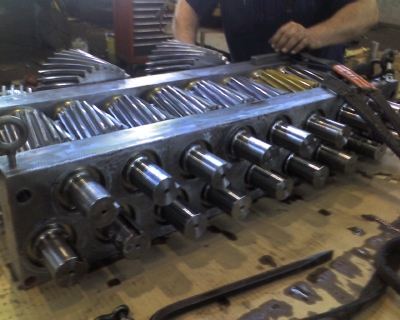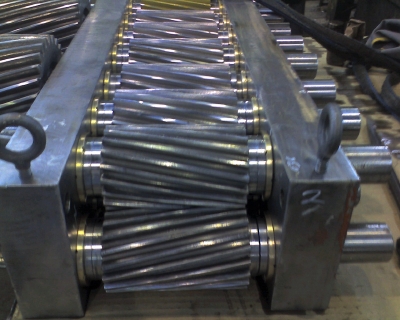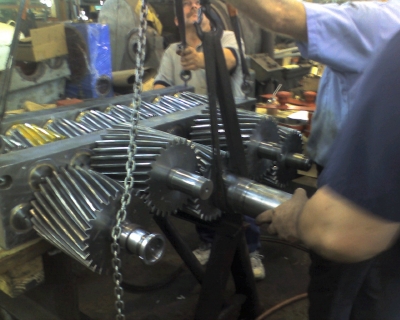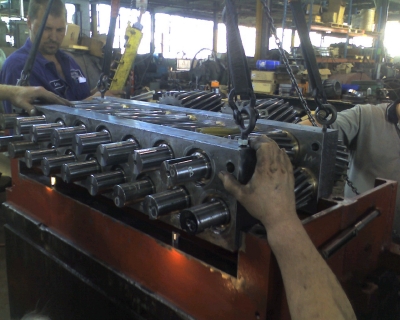 Feed roll gearbox for a cold mill.
Box failed in service, was received on a Tuesday, rebuilt, and returned to customer by the following Thursday for installation. The outage was completed on schedule because of the quick turn around.
Emergency work is handled with the utmost urgency at South Side Machine Works Inc. and Fulton, so our customers can be up and running on schedule with a minimum of downtime.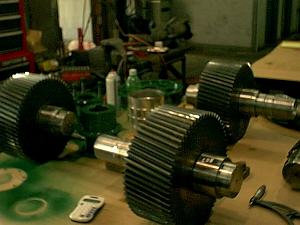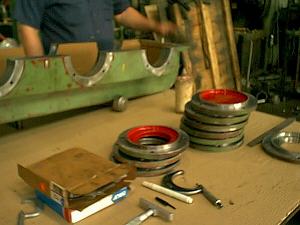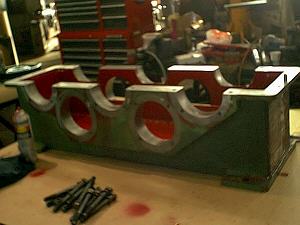 Rebuilding large twin cylinder hydraulic control unit.